Plant-based, mouthwatering and healthy food for your body & soul.
Prepared with love by our passionate and professional chef Christian.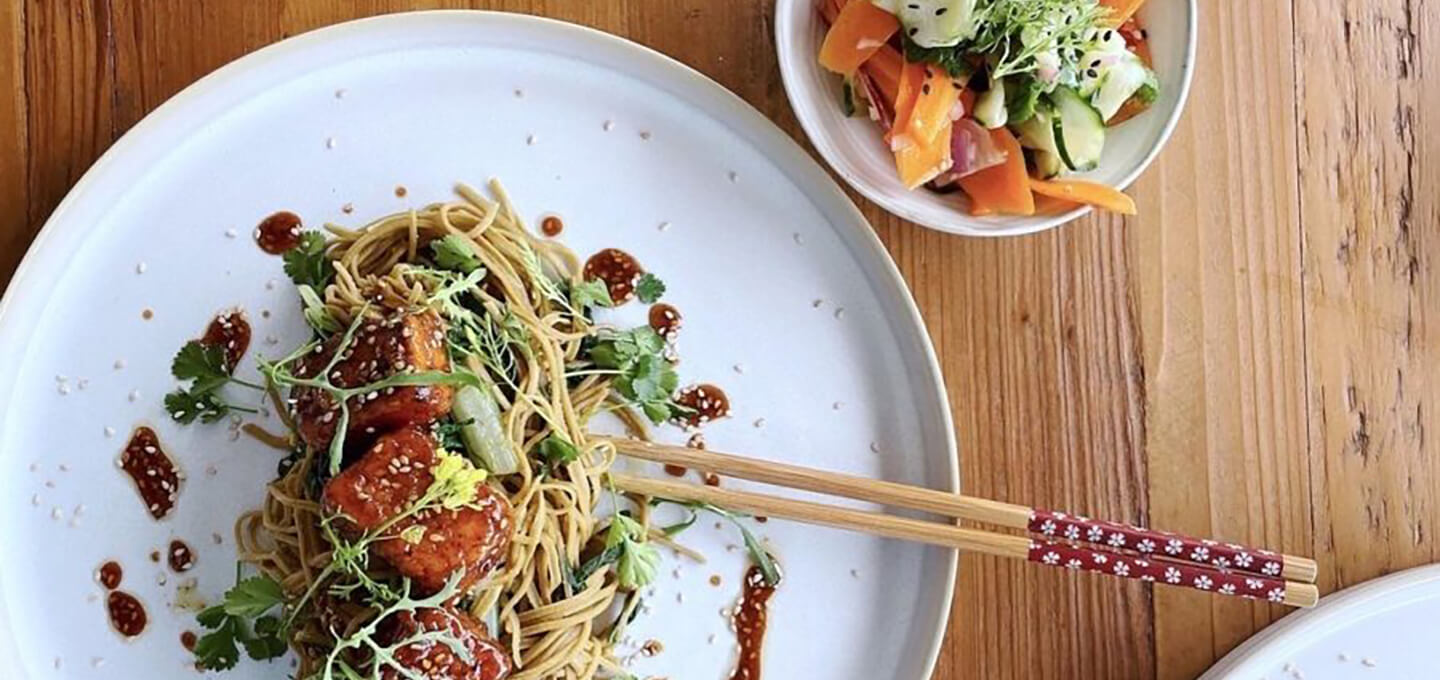 Our meals could be also a very good reason to stay with us. Maybe the only one if you´re a foodie.
Cooking and giving people a good time has been with chef Christian for more than 20 years.
He has pretty much gone through all the stations that a chef can go through:
from cooking in the small hipster restaurant in Berlin to being the head chef of a 5-star hotel in Hamburg to several years on exclusive, small & luxury cruise ships.
Christian is always on the lookout for new dishes and inspiration. In 2017 he volunteered on a vessel of the marine conservation organization Sea Shepherd in Mexico, and that's where he first came into contact with vegan cuisine. Since then, vegetables have taken on a new role in his creations. Christians aim is to inspire the convinced vegan as much as the omnivore with his fine dining.

While walking his dog on the beach, along the cliffs or in the forest, the passionate chef creates his ideas which you can find then on his extraordinary plates accompanied by a selected glass of galician wine.
Whether he collects algaes in the water, wild asparagus on the grasslands or mushrooms in the forest Christian turns mother natures gifts into delightful fine meals.
For Christian, eating is not just about absorbing nutrients and calories, it nourishes your soul and is meant to bring people together and let them have a good time.
We pamper you with a rich breakfast with homemade granola, dried fruits, seeds and nuts for a nutritious start into the day. While you´re enjoying your breakfast overlooking the ocean, Christian is preparing the lunchbox for you which is filled with protein rich soulfood to provide you with all you need during your hike or surf day. When you come back from your adventure you can treat yourself with a sweetie like homemade cake or cookies, accompanied with an organic espresso, cappuccino or tea.
When sunset is coming closer, it´s time for the highlight of the day: dinner together. Whether outside or inside you can watch the sun dipping into the ocean painting the sky in all grades of red, pink and orange.
We always start with fresh baked bread and an organic young olive oil before the 3 course menu will be served. Sometimes we do special nights like wood oven fired pizzas or a Levante Buffet, Tapas and much more. No meal will be the same and you won´t be either. Our promise.