We love the ocean, we love surfing and we are happy to share our passion with you.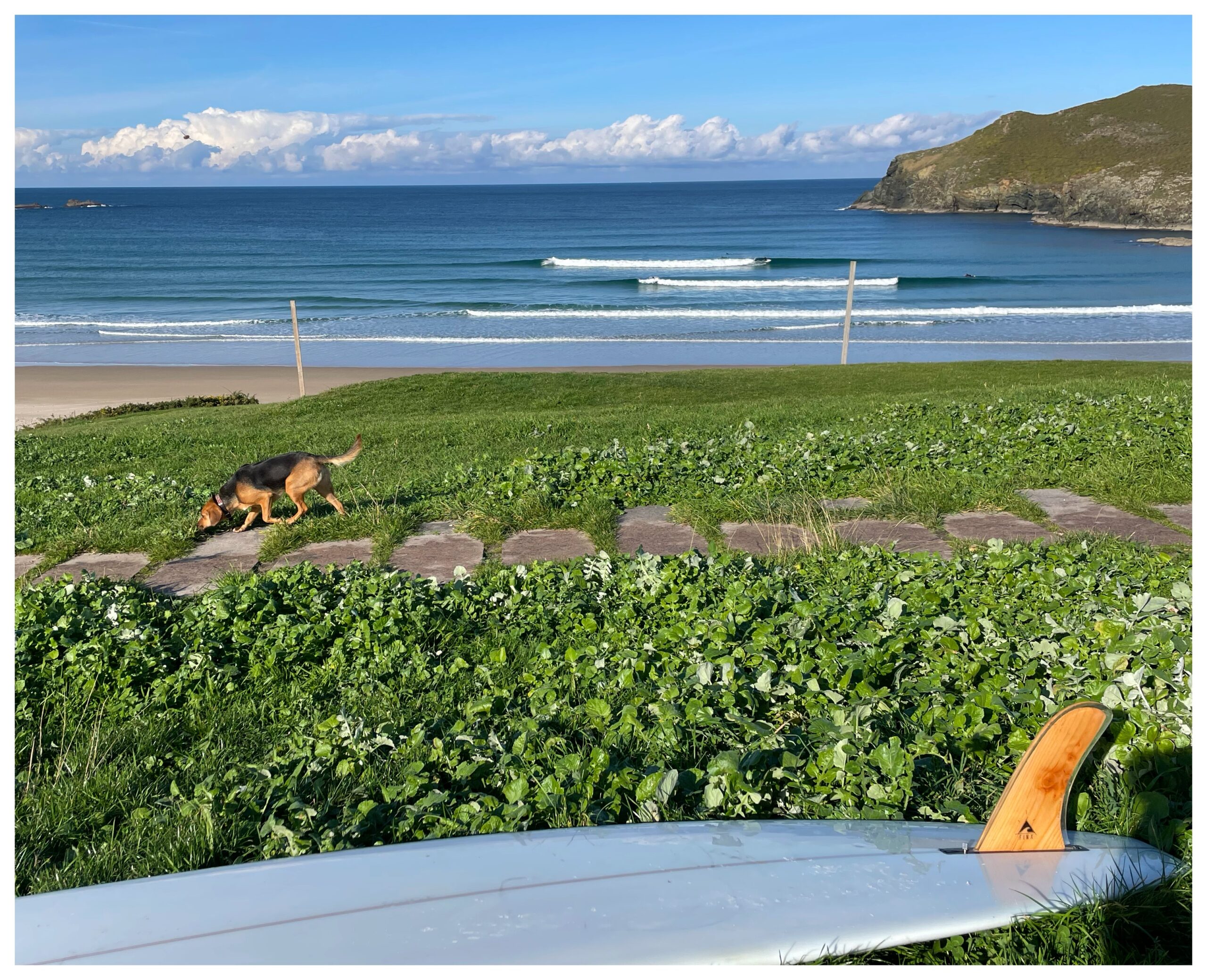 Swell in Galicia is the most consistent of Europe. There a plenty surfspots around us and you can make a wavecheck straight out of your window.
Valdoviño, where we are located, offers three different main spots, where everyone can find its peak depending on level and style. Line ups are not crowded and the vibes are relaxed. In spring and autumn you can find yourself most of the time alone in the peak, even if water temperature is still around 17 degrees warm and waves are perfect.
Pantin, the famous WSL contest spot shows its pointbreak behind our house in only 4 km distance, following a breathtaking panoramic trail along the coastline. You can also find a beautiful wave on the left side of the bay to practice your cross steps on a longboard.
And there are many many more spots, for surfing in every weather condition as the bays are shaped like Fjords and open up to different wind and swell directions. That makes Galicia unique, nowhere else you can find so many opportunities to surf.
As we want to protect what we love, our contribution to the ocean are high quality and sustainable surfboards, all shaped by hand in Cantabria from Stefan, the owner of Kun_tiqi and Collective Surfboards. All the Collective Surfboards we rent, are manufactured in the Paulownia & Cork production technique and have the "Gold Level" certification from the sustainable surf Ecoboard project.
The core is recycable, covered in paulownian wood from Valencia. The rail is made of cork from Portugal and the epoxy resin is plant based. The boards are light and super beautiful, each one is unique and they are suitable for advanced to pro surfers. We offer you a wide range from retro fish to noserider and the best: board rental is included in your stay. Feel free to test the boards, maybe you will also be addicted.
For beginners we can offer softboards from a local surfschool, which you can rent for a small fee. Same as wetsuits as we do not provide them.
Discover the magic of surfing in Galicia: consistent swell, uncrowded line ups, cristal clear water and breathtaking views of the surrounding cliffs.