Your place to escape the city hustle.
To reconnect with nature.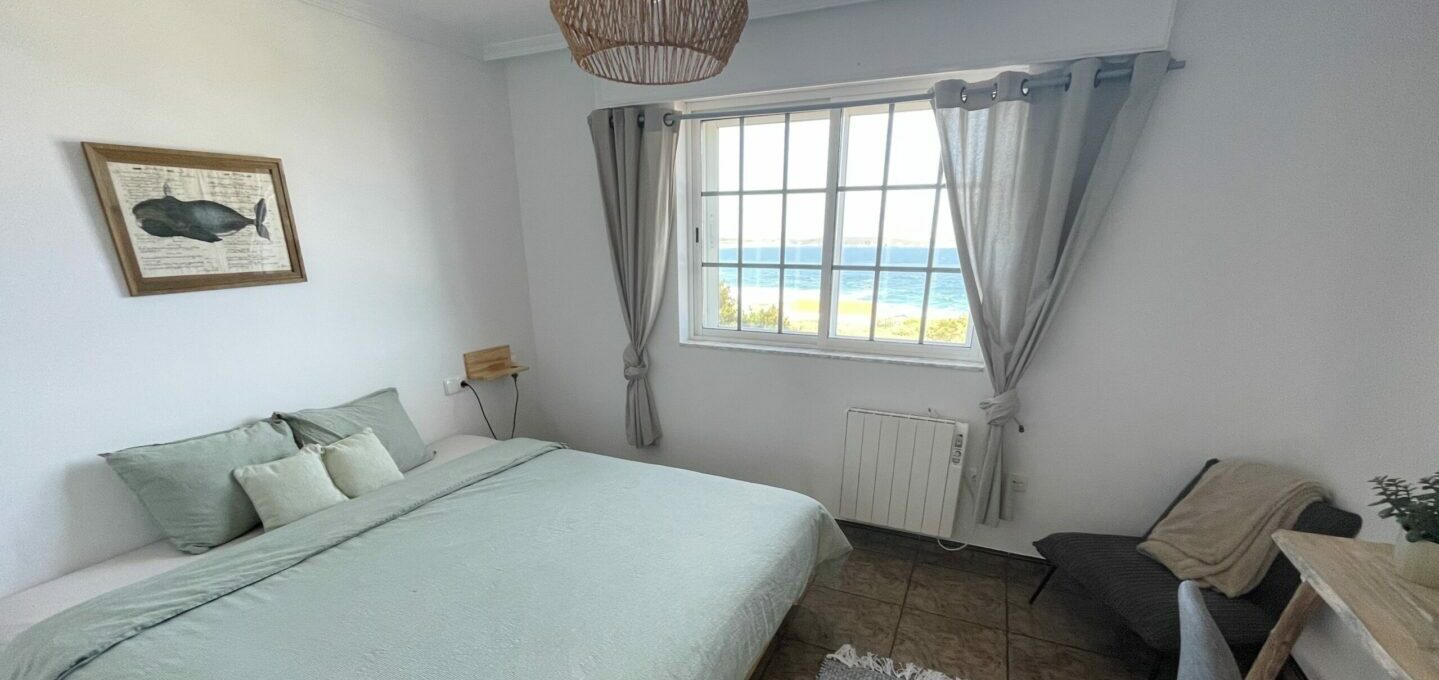 SIMPLICITY
that describes best how we designed our rooms. Pure but with style. Where your body and soul can relax. Where your mind is not over layed with lots of stuff like we are surrounded by in our daily life. We created a space where you can feel tranquility and peace.
In total we have 6 rooms for a maximum of 10 guests to keep a familiar and cozy atmosphere.
All prices including vegan fullboard, daily yoga, board rental and much more. Minimum stay is 4 nights, maximum as long as you want to.
At the upper floor you find a double room with seaview and a double room with garden view. Both are really spacious with 1,80 m beds to pamper you with high comfort while sleeping. Whether you want to watch the sunset over the ocean or the sunrise over our garden you can choose where you stay. They share a bathroom. Rate is 670 /690 €/week/person (single use +120€)
You will also find a bigger Apartment style room with an additional entrance from outside and a typical galician balcony overlooking the bay while sipping your coffee. This room has its own bathroom and a table if you need to work online. Bed is also 1,80 m. Rate is 750 €/week/person (single use +150€)
Downstairs we have two double rooms with 1,60 m bed and a single room with an 1,40 m bed, this rooms sharing a bathroom. Rate is 570 €/week/person for the single room and 600 €/week/person (single use big double room +100€).
A deep and quiet sleep is the key for a good holiday. When you return home with lots of positive energy and inner relaxation. That´s why we selected all linen and mattress with love to pamper you with a pure but cozy luxury.