Connect the waves of the ocean with your breath.
Dive down into deep relaxation after surfing.
Enjoy your moment of stillness.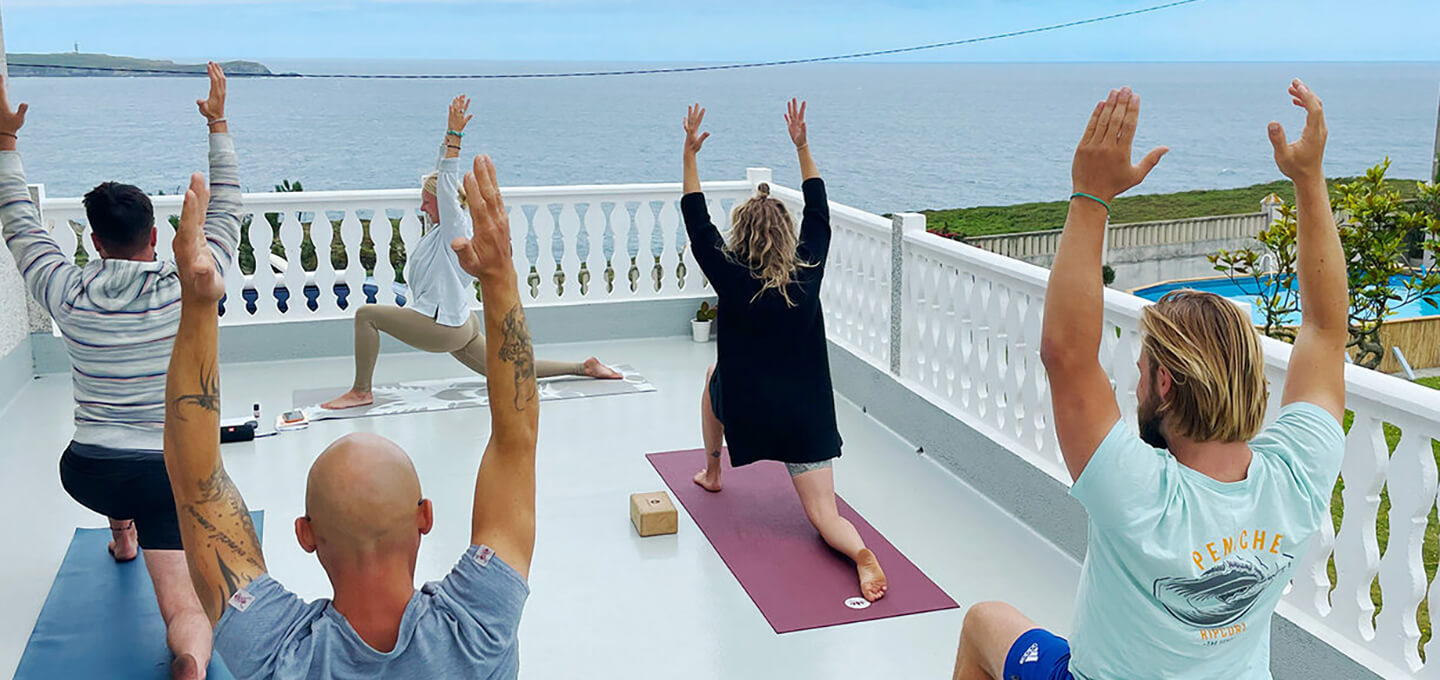 Yoga is a peaceful oasis in the middle of your stressful and sometimes chaotic daily life. When you practice Yoga you can hide into yourself, visit your little oasis of stillness or conscious movement, breath and mindfulness – depending on your needs.
It´s the time of the day you allow yourself to disconnect. Gliding into your happy place where nothing else matters but you.
Dive down into your deep tissues and fascia with Yin Yoga or connect your body, mind and breath while flowing through creative and playful Vinyasa Yoga.
We have our own Yoga shala with a pine wooden floor, equiped with high quality organic and sustainable mats, straps, & blocks from Lotuscraft. When it´s summertime we can practice outside on our terrace with oceanview.
Debo is our resident Yoga teacher and happy to inspire also the ones who have never practiced Yoga or the ones who have prejudices. Yoga is for everyone.
She is a Yoga Alliance certified teacher, specialized in Vinyasa and Yin Yoga. Since four years she is teaching mostly surfers and doing online Yoga courses.
We offer daily Yoga classes at o soño, depending on the level and wishes of our guests we create the hour. Sometimes stronger flows in the morning, sometimes relaxing flows in the evening.
If you´re a surfer you will love both – whether being perfectly warmed up for your surf or some stretching and relaxation for your muscles afterwards, focus on lower back and shoulder area. We also host special events like Yoga & Brunch on sundays in winter times and Yoga classes for the public on wednesdays.